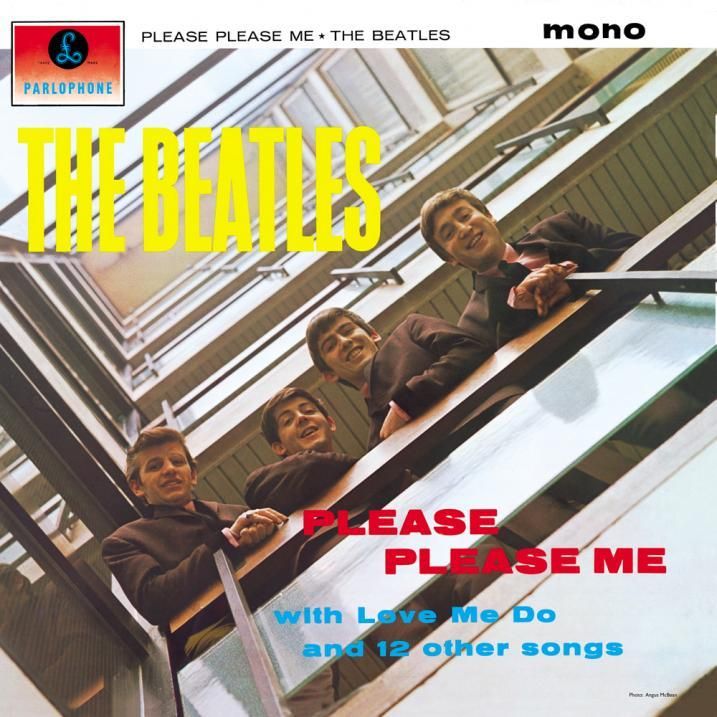 In the NME for 26th October 1962 there was a small coloumn that stated, "Making their NME Chart debut with Love Me Do this week are The Beatles, a vocal-instrumentalist group who hail from Liverpool, the birthplace of such stars like Billy Fury, Frankie Vaughan, Norman Vaughan and Ken Dodd. Their own composition, Love Me Do, is their first disc to be released by a British label. Previously they were on Polydor and had several discs released on the continent, including one with Tony Sheridan, of (tv show) Oh Boy note."
Their debut single would go on to reach the steady heights of #17. Not really being a historian of the music of The Beatles I was fascinated to discover that their debut single had been recorded on three occasions, each with a different drummer. There is a 1962 version that featured original drummer Pete Best. This I believe was done for an Artist Test for EMI. Thought lost it finally showed up on Anthology 1 in November 1995. The next version features Ringo Starr. This version is what was released on the single version of the song. It was recorded apparently in 15 takes on 4th September 1962. The third version features session man Andy White. Ringo Starr plays tambourine. This third version was recorded a week after Ringo's recording. This would be the version that would appear on The Beatles' debut album.
The second single, and what would become the debut album's title, Please Please Me rocketed to #2 in the charts. It was also the first single of theirs to released in the United States.
The album was quite interesting because more than half (8, okay it's one more than half!) of the songs were penned by Lennon and McCartney (or McCartney-Lennon as it was on the label for the album originally). Most of the lead vocals are shared between Paul McCartney and John Lennon but Ringo Starr got to sing the lead for Boys, and George Harrison sings lead for Chains.
The whole album was recorded within a day (Monday 11th February 1963), well 13 hours if we are wanting to be precise!
It was released as a Mono LP with a Stereo mix released a month later. The album hit the #1 spot in May and remained there for 30 weeks! It was knocked off the top by The Beatles second album With The Beatles!
I don't think it's too much of a stretch to say that Please Please Me was the album that changed pop music in the UK forever.
Please Please Me - The Beatles
Produced by George Martin
Personnel
The Beatles
John Lennon – lead vocals, background vocals, rhythm guitar, acoustic guitar, harmonica, hand claps
Paul McCartney – lead vocals, background vocals, bass guitar, hand claps
George Harrison – background vocals, lead vocals on "Chains" and "Do You Want to Know a Secret", lead guitar, acoustic guitar, hand claps
Ringo Starr – drums, tambourine, maracas, hand claps, lead vocals on "Boys"

Additional musicians and production
George Martin – piano on "Misery", celesta on "Baby It's You"
Andy White – drums on "Love Me Do", percussion on "P.S. I Love You"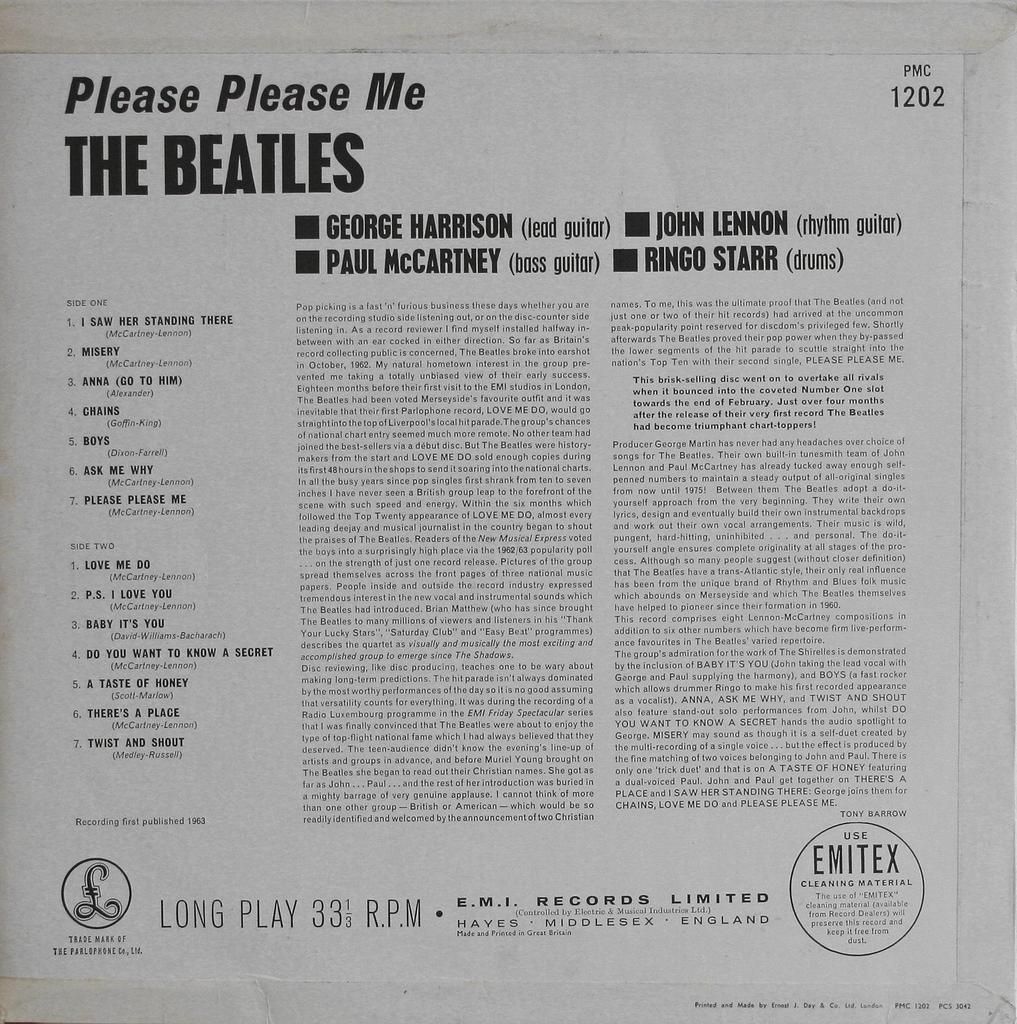 Let The Day Begin...Let The Day Start!